Online custom tailoring for kids at Doorstep
Because the task of picking an outfit for your child might be onerous. To make their lives simpler, we provide personalised doorstep services for your kids, no matter whether they are girls or boys.
Home pickup
We provide doorstep services for your stitching needs and we send our consultants (Tailor) to your home or office. They help you with choosing new Designs for your clothes, taking perfect measurements and collecting fabric from you.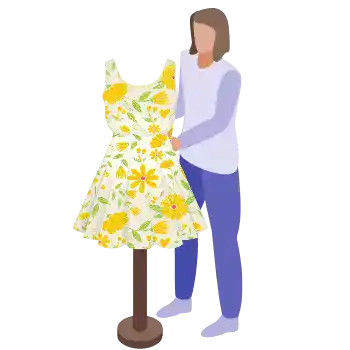 Stitching
We have a team of experienced tailors and designers, all outfit will be stitched under experts guidance.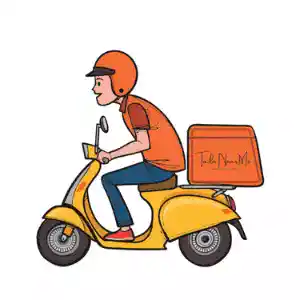 Fast Deliver
Post which the stitching happens at our Production House and then we get it delivered to you and if there will be any alteration required, We will redo again and redeliver it at your place.
Why to Choose Tailor Near Me for kids
what our clients have to say - Reviews
I found Tailor Boutiques tailoring much better than the other tailoring shop near me or my location. As harshit there always shares his expertise to help me make an informed decision regarding the stitching of my suits and blouses and further designing. I recommend Tailor Boutiques to anyone in Delhi.
Remarkable service from such kind-hearted and also considerate delicates, unlike the Tailor in Delhi. Licensed dealerships charge us like anything. Top and cost-effective, high-quality tailoring company Can easily certainly not say thanks to or suggest them sufficient, excellent tailoring solution.
If you're nourished up along with chancy suit maker and stitching solution companies cutting you off, check out Tailor Boutiques in Delhi to offer it a shot. I created a reservation for my tailoring needs using their web site and merely scheduled my appointment at every convenient time.
Tailor Boutiques is simply the ideal Tailoring in Delhi. The staff declares, kind, and carries out everything achievable to deliver a memorable adventure. I have been receiving my clothing there for the previous four years. They have regularly served me with satisfactory and also first-class solutions. Thanks, Tailor Boutiques!
I took my outfits to Tailor Boutiques for some frontal end job to be performed, and also tailoring was done in the three days. The session was made via the website, and their workers were beneficial. The cost and services provided basically what you would certainly expect. I would suggest the Tailor Boutiques to engage.
I had a fantastic experience with Tailor Boutiques. My Clothes tailor friend "Harshit" was efficient and kept me updated regarding whatever was happening with my clothing. Harshit helped me with timely distribution and also a terrific tailoring service experience.
Frequently Asked Questions
kids Tailor near me is easy now
Make an appointment with a kids tailor near me or on call in Delhi for services such as children's tailoring services at your doorstep in Delhi, online kids' tailor near me in Delhi, children's tailors in Delhi, and more. Schedule an appointment now. A tailor on call in Delhi may also be scheduled for services like custom children's clothing in Delhi, customised children's clothing in Delhi, and other custom children's clothing in Delhi. The following are some of the services that are provided: A simple online search for "children's tailor near me" will provide the most complete list of children's tailoring services now available in Delhi, according to the company. Tailor Boutiques, a Delhi-based tailoring firm that, among other things, specialises in children's garments and accessories, is well-known for its work in this particular market segment. The company has received a substantial amount of attention as a result of its work with youngsters. When you have young children, going garment shopping for a festival, wedding reception, or other special occasion may be a difficult activity to do with them. If you have young children, going garment shopping can be a tough activity to do with them. In order to better serve you, we provide drop-off services for your children in Delhi as well. No matter if the children are girls or boys, the message remains the same. Our tailor's great skill and experience in the field of children's tailoring will be passed on to your child, who will enjoy major advantages as a consequence of the opportunity to see and learn. Schedule a visit with one of our representatives at your home or place of employment to discuss your requirements in further detail.