Powered By- Fashion Boutique 'Since-1983
Tailor in Kherki Daula Gurgaon
Take advantage of our convenient and expert tailoring service, which will be delivered straight at your door, and save both time and money. We provide a variety of tailoring services, like blouse tailoring, Lehenga tailoring, and tailoring services near me, to name a few. The services they provide are worth a reasonable amount, thus they charge a reasonable fee. A large number of tailors can be found in a variety of sites throughout the city, including Tailor in Kherki Daula Gurgaon neighbourhood, among other areas of interest.
Our online Ladies Tailoring Services
Daily wear for ladies, including suits, blouses, and dresses, is custom created to your exact measurements in order to achieve an exquisite fit every time.
Home pickup
We provide doorstep services for your stitching needs and we send our consultants (Tailor) to your home or office. They help you with choosing new Designs for your clothes, taking perfect measurements and collecting fabric from you.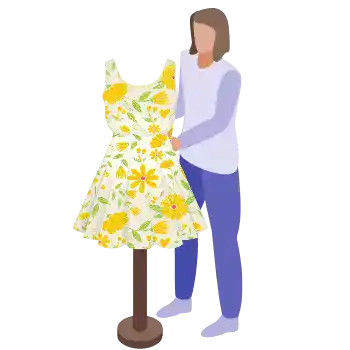 Stitching
We have a team of experienced tailors and designers, all outfit will be stitched under experts guidance.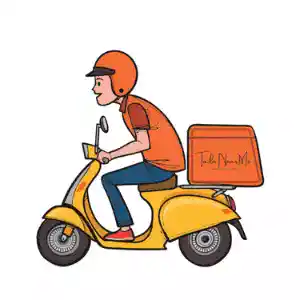 Fast Deliver
Post which the stitching happens at our Production House and then we get it delivered to you and if there will be any alteration required, We will redo again and redeliver it at your place.
Why to Choose Tailor Near Me
what our clients have to say - Reviews
Extremely prompt tailoring and reliable solution by Tailor Boutiques. Well-trained as well as extremely courteous personnel, they constantly stroll an extra mile for you which saves your time. I have always stitched my clothing from TailorBoutiques.com, outright satisfaction.
These guys are very professional and I really liked the overall system of their online tailoring service. I went there for my wedding blouses and 4 lehengas. They quoted a great price for the same. I strongly recommend TailorBoutiques.com tailoring service to all.
Tailor Boutiques gave me all the ideal information regarding the stylish as well as new designs for fits and also Anarkali. Their tailors and designers have a solid understanding concerning customizing 'in and also out' thoroughly. All I intend to say; their work quality is simply outstanding. Thumbs up!
I had a really good experience with TailorBoutiques.com. The team, consultant, and tailors were very specialists. I would love to book an online service again and also refer Tailor Boutiques to my friends and family members. It's extremely pocket-friendly.
My service expert was punctual and humble as well as he made certain the gowns are appropriately stitched and deliver on time. The support as well as tailoring staff was reliable and also cooperative as well as did the work actually well. I very recommend The Tailor Boutiques !
Really sensible pricing as well as quick servicing by Tailor Boutiques. They know the significance of time and also they don't delay in the pickup and also delivery service. My customized clothing were provided to my front door much before the due date. Thanks, for the quick response service and response guys.
Frequently Asked Questions
best Tailor in Kherki Daula Gurgaon
Services Offered

With Tailor Boutiques, you can choose from a wide assortment of tailor services in Kherki Daula Gurgaon. We also offer a Stitching service:
Why choose Tailor Boutiques for your Tailoring needs in Kherki Daula, Gurgaon?
Lehenga tailor services
Blouse tailor services
Padded Blouse services
Designer blouse services
Suit pant stitching service
Anarkali stitching services
We stitch almost everything for ladies
Multi Payment Options
razorpay payment link
Paytm UPI
Bank Account Transfer
Payment with cash
Services At your Convenience
You get FREE pick-up and drop service for your tailoring at your location in Kherki Daula, Gurgaon. You can select a time slot for an appointment. Online tailor at comfort at your home. You don't need to go anywhere for your tailoring service, just find the nearest tailor with Tailor Boutiques.
More Information for the Kherki Daula Gurgaon:
Kherki Daula is a village in the southern area of the Indian city of Gurgaon, and it is home to approximately 2,000 people. When it was once a quiet village, the area has transformed into a haven for millionaires who made their riches selling land to developers during the real estate boom. Sihi, Sector-74 A, Sector-36, Sector-84, and other adjacent residential areas include Sihi, Sector-74 A, Sector-84, and other nearby residential areas. Sihi, Sector-74 A, Sector-84, and other nearby residential areas include There is a good mixture of single-family homes, builder floors, and high-rise condominiums in this neighbourhood. Residential complexes such as the Vatika India Next Township, the Vatika Gurgaon 21 I N XT, and the DLF are just a few of the famous ones in the vicinity. Examples of such developments are the Primus, Emaar Palm Hills, Winter Hills Apartments, and other similar projects.
With easy access to the rest of the city via major highways such as the Dwarka Expressway, Delhi – Gurgaon Expressway, Central Parkway, and Sihi Sikenderpur Road, Kherki Daula, Gurgaon is a great place to live. It enables quick and easy access to a range of places throughout the city and surrounding areas. The nearest railway station is Gurgaon Railway Station, which is around 15 kilometres away and serves the surrounding area. The Indira Gandhi International Airport (Delhi I G I) is approximately 29 kilometres away from the city centre if you take the Delhi-Gurgaon Expressway. The nearest metro stations to the area are the I F F C O Chowk Metro Station, which is 15 kilometres north of the area, and the Sector-55 – 56 Rapid Metro Station, which is 17 kilometres north east of the region. The I F F C O Chowk Metro Station is 15 kilometres north of the area.
In terms of selecting schools in Kherki Daula, Gurgaon, there are a plethora of options to choose. Some of the well-known educational institutions in the city include Chhikara Public School, Modern Public School, Little Dreams World Preschool, Broadway International School, and Gurgaon World School, to name a few. In addition to the Yashlok Medical Centre, Shree Radhey Hospital & Trauma Center, Aarvy Healthcare Super Speciality Hospital, and others, the city is home to world-class medical institutions. Kherki Daula is located in close proximity to several commercial malls and shopping centres, including Vatika Town Square I N X T, I N X T High Street, Vatika City Centre Mall, Entertain Land Mall, and other commercial malls and shopping centres. The locations of all of these are within a 5-kilometer radius of one another.
Finding job is made feasible by multinational firms such as T C S, Stella Industries, Carrier, Honeywell International, Wipro, and Capgemini IT, to name a few. Other nearby job centres include I M T Manesar (10 kilometres away), Orchid Business Park (9.4 kilometres away), DLF Cyber City (18 kilometres away), Udyog Vihar (19 kilometres away), and Golf Course Road (25 kilometres away) (20 km). Besides that, a S F Insignia S E Z (Special Economic Zone) is also operational at a distance of roughly 27 kilometres, and it offers a diverse range of employment opportunities in addition to that..
Tailor Service available at Location
Kherki Daula, Gurgaon, Haryana – 122004
Phone: 844 844 8089
Email: contact@tailorboutiques.com